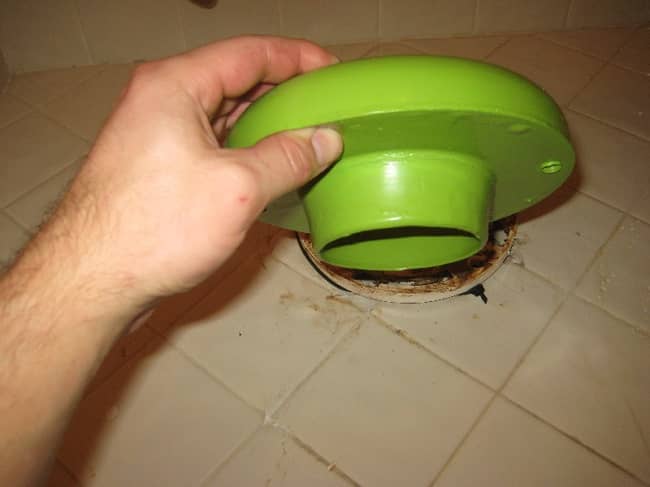 A toilet is connected with the sewerage system or septic tank through a closet flange in the floor vent. As you empty your bowel and flush the toilet, all that waste is conveyed through that flange hole into the drain pipe. That means if the flange and bowl connection is left unsealed, the wastewater will start protruding.
A toilet seal seals the fine gaps between the hole and the toilet so that no amount of water could leak. But there is a condition. Best waxless toilet seal, only this is what could stop water from leaking. So you need to use the best quality.
If you are using a random, cheap toilet seal, you will need to replace it in no time. Also, it will hardly work as a hindrance to the water.
A Quick Comparison of Our Favorites
$15.98
$19.99
in stock
5 new from $15.98
7 used from $13.21
as of December 6, 2023 5:00 am
out of stock
as of December 6, 2023 5:00 am
$9.98
$11.60
in stock
28 new from $7.95
as of December 6, 2023 5:00 am
$13.47
in stock
27 new from $11.99
3 used from $11.97
as of December 6, 2023 5:00 am
$14.98
$16.14
in stock
20 new from $13.48
6 used from $12.48
as of December 6, 2023 5:00 am
Last updated on December 6, 2023 5:00 am
Review of the Best waxless toilet seal
As we brought up the importance of best quality waxless toilet seals, we take suggesting you a few as a responsibility. Have a glance before you opt for purchasing the wax free toilet seal.
---
NEXT BY DANCO All-in-One Toilet Installation Kit
---
This one is an all-in-one toilet installation kit with a rubber seal, a black plastic ring, a rubber extension, and zero cut bolts. Installing it in your closet flange will ensure three times stronger seal than any other toilet seal.
It has a universal design that fits every toilet. But if needed, you can adjust the positioning too. The kit features brass and stainless steel nuts, bolts, and extenders. Bolts work with any toilet, no need to cut them with a hacksaw, and risk self up.
Zero cut bolts make the toilet seal compatible with any type of toilet. It doesn't matter whether the flange is 1/2-inch above the floor or 1/2 inch below, or aligned with it, you can install the toilet without cutting an inch from the bolt.
You can adjust these bolts from a mere one inch to three inches. That, too, without any tools. Tighten them down with your fingers only. And when you are almost done tightening them and finding it hard to hold, use the included white spacers or sliding adapters.
Measure whether your toilet needs the extenders or not with the blue alignment bullets. If they are over the bolt hole, then only the bolt will do. But if it's below, then you will need the extenders. The kit includes low profile bolt caps as well. Put them on the bolts to keep them discreet.
The seal has two parts, a rubber gasket that encapsulates the wax within, and a rubber extension. So you have the wax seal as well as the gasket that doubles the protection from protruding of water.
Then what could be the purpose of the extension you might wonder. That extends the reach of the rubber seal. This extension comes handy if your closet flange is below the floor. If not or your flange is leveled to the floor, you will not need the extension.
Remove the black ring if your toilet is not properly sitting flush to the floor. That compels us to say it once again that this kit has covered every loophole possible.
Features at a glance
3x stronger seal

Hidden wax ring in the rubber insert

Allow multiple toilet reposition

Compatible with flanges above or below the floor

Brass and stainless steel bolts

Bolts adjustable up to 3-inch
---
LEAKNO Universal Wax-Free Toilet Seal
---
LEAKNO is a super easy to install, universal waxless toilet seal. You can install it yourself, no need for a plumber. You save time and a quite a few bucks with it.
Made of premium quality materials, this one is one durable rubber seal. The design is innovative and fits almost any drain pipe, flange, or toilet horn. Reposition your toilet, and multiple attempts will hardly affect the seal.
You are free from using wax seals, which are a mess while installing and also while replacing. Instead, use this one. Just insert this seal into the flange, and you are mess-free for years to come.
If your flange is half an inch below the floor, then use the slide-on spacer before installing the rubber seal. Otherwise, only the rubber seal fits the flanges perfectly.
The water could hardly damage the long-lasting rubber seal, and you can be assured of a tight and protective seal to prevent water leakage.
You are getting LEAKNO premium bolts and hardware to tighten the seal with the flange and toilet. Once you tighten these bolts, nuts, and washers, they are going to stay put forever.
Features at a glance
Easy installation

Innovative design, small, and last longer

Universal

Premium bolts and hardware

Fits any standard size flange, drain and toilet horn

Includes spacer for flanges below the floor
---
Fluidmaster 7530P8 Universal Better Than Wax Toilet Seal
---
Fluidmaster 7530P8 waxless rubber toilet seal saves you from all the sticky mess the wax seal causes. No minimum temperature is needed to install this seal, unlike the super messy wax seals that stick to your hands, toilet, floor, and everywhere.
Do you need to plunge your toilet quite often and worry that the wax seal might get damaged and leak? Relax, because this innovative solution to your problem will allow you to plunge as much as you need. The seal is robust enough to tackle excessive plunging.
The seal fits any drain and toilet pretty easily. You can buy multiple seals and stack one over the other to extend the reach as it is a stackable waxless toilet seal.
If the flange is even with the floor or above it, then the rubber seal will be enough to seal the deal with the slide-on spacer in between for better grip.
To secure the toilet with the seal, you have the very sturdy and easy to tighten no rust brass bolts, nuts, and washers. Reposition the toilet the way it needs to be until it fits without worrying about damaging the seal. 
Features at a glance
Fully waxless, no mess guaranteed

Stackable seal

Fits any toilet and closet flange

No rust brass bolts and hardware

Allows repositioning and need no heat during installation

Works on above, even with and below the floor, also uneven surfaces
---
Korky 6000BP Universal Toilet WaxFree Seal
---
Korky 6000BP is a waxless toilet seal made of Chlorazone red rubber. The rubber resists chlorine and bacteria. No matter whether the water supplied to your household is from well or hard water. Even the treated water in cities, the seal tackles that as well.
It has a universal design, thus fits both modern and older toilets. Unlike the wax toilet seals, this rubber seal will not freeze or create a mess on the floor and hands.
Other than the red rubber gasket and robust hardware, this also includes two foam rings. These rings are removable and help increase the rubber seal height if the flange is too below the floor.
You can reposition the toilet multiple times till it fits the seal or is appropriately aligned with the floor. The seal will not break or get damaged. It holds the bolts upright, which is pretty essential to tighten the bolts to the nuts properly.
Thus, what you are purchasing is a long-lasting toilet seat and will stop water from protruding for years.
Features at a glance
Easy and fast installing

Universal, fits flange below, above and even with the floor

Two removable foam rings for proper fit

Sturdy nuts, washers, and bolts stay upright

Chlorazone rubber resists chlorine, bacteria, water treatments

No mess, no freezing
---
Sani Seal Llc BL01 Waxless Toilet Gasket
---
Do not mistake it thinking you are looking at a lemon donut. Even if you do, you are not wrong because it looks exactly like a donut. However, it is a waxless rubber gasket, made of polyurethane and is chemical proof.
It has a patented design, and that particular design has a purpose. Both sides of the gasket could be used to seal the toilet. It holds the bolts upright as well.
If one seal can't reach the flange, then stack multiple ones. You can easily tighten the bolts to align the toilet evenly to the floor with the stacked rubber beneath, and there will be no gap. It might look plump, but it's very flexible and durable too.
It fits any and every type of flanges. If it's a flange even with, above or below the floor, install the seal like we usually do. It is known for fitting even the most uneven surfaces too.
But if you have an inside or offset flange, install the seal upside down. Now you know why it is called universal.
Features at a glance
Patented design with a purpose

Could be used from both sides depending on the flange

Made of polyurethane

Steel bolts

Allows multiple attempts of positioning

Stackable
---
Important Things to Consider When Buying waxless toilet seal
A seal is a small but crucial part of a toilet. If toilet leaks, you might not feel like using that space anymore. It will stink bad. Basically, it's a mess. And if it's a wax toilet seal, the situation is terrible while installing it and worsens when it is no longer able to stop the water from leaking and needs replacement. Ergo, keep in mind that a waxless toilet seal has to cover all those things that a wax toilet seal lacks.
Universal
A waxless toilet seal has to be universal. Irrespective of the type, shape, or size of the flange, it must fit to seal. It doesn't matter if it's below, above, even with the floor or on a completely uneven surface. A waxless toilet seal should fit there.
Easy To Install
A wax toilet seal might be easy to install if it is not melting, which it does in many cases. But reinstalling or replacing it is a nightmare. There is sticky wax everywhere. It's all over your hand, arms, apparel, floor, toilet, and even the wall.
And it hardens pretty quickly and once it sets there is no way you can clean that mess. If you try, it will require ages. So, the main purpose of a waxless toilet seal is to be mess-free while installing as well as replacing it. Just remove and install, that's what we need.
Long-Lasting
Wax toilet seal lasts pretty well. So, waxless toilet seals must last even better to topple that. The ones we reviewed are of excellent quality and last for years without leaking even a drop of water. Water elements in itself can cause damage to the seal.
So, the durable waxless toilet seal must withstand moisture from every source possible. It could be well water, hard water, treated to purify, filled with chlorine and bacteria, nothing should be able to damage it. The more it withstands all these, the better the seal will last.
Secure
The purpose of a seal is to secure the gaps if there is any and stops the leak. These seals also stop the bad odor from spreading through those gaps. With a long-lasting, durable toilet seal, your toilet remains fresh, clean, and hygienic 24×7. It keeps it free from germs, bacteria, and bad odor.
Repositioning
The second biggest issue with a wax toilet seal is that it does not allow repositioning or any adjustment. The first issue, by the way, is it being messy. Anyhow. When you install a wax toilet seal, you need to crack the perfect adjustment at the very first attempt.
You have placed the toilet, and it will remain that way. If you are lucky, it will fit. If not, it will wobble, which is what happens in most cases. That is why you cannot install a wax seal all by yourself. You need the plumber to do it properly.
But with waxless toilet seals, you can reposition your toilet as many times as you need. That is not going to damage the rubber seal. You can also plunge your toilets often. The waxless seals tackle that force well. If your waxless seal doesn't allow repositioning, it should not be bought.
Sturdy Hardware
Nuts, bolts, washers, and all the hardware that is used to secure and fit the toilet with the seal and flange must be of high-quality materials. Brass is the best bet, in our opinion. Steel bolts are fine too. Also, the bolts need to stay upright. If these do that, then you are up for easy installation. Otherwise, you will need our best wishes as tightening those wobbly bolts is a massive, annoying task.
Stackable
The waxless toilet seals are not always thick enough to fit the flange deep inside the drain pipe. So, along with including the extension or spacer, the seals should be stackable. So that one can buy multiple seals and fill the space over the flange.
If you have got a stackable toilet seal, then check whether it's flexible or not. Durability is essential, and flexibility is crucial when it's stacked. Otherwise, you will fail to align the toilet to the floor.
How to Replace Toilet Seal?
Replacing a toilet seal might make you feel nauseated, but if you know how to do it, you can do it pretty quickly. If you haven't replaced your toilet seal for a long time, you must be having wax toilet seals, as older toilets mostly have wax seals.
They were effective though messy. And then there were no alternatives too. So, we are going to discuss the easiest way to replace the toilet seal. For that first, get your waxless toilet seal because there is nothing easier than that item.
Wear Gloves
No way you are going to touch things around the toilet with bare hands. It doesn't matter how clean you have kept your bathroom surface and toilet. Wear a good pair of gloves before touching anything.
Stop The Water Supply
Shut off the water supply. There should be a knob behind the toilet. Shut it off. Then empty the flush tank. It would help if you shut off the water supply because you will have to remove the water supply line connected to the flush. It will be a bit messy with water all over, but if you shut the supply off and flush the toilet prior, there will be less mess.
Uninstall The Toilet
Now, you will have to uninstall the toilet and expose the flange. For that, take a screwdriver, wrench, or similar tool to unscrew the bolts. There will be bolts on both sides of the toilet. Remove the bolt caps if there are any and start unscrewing bolts and hardware.
Lift The Toilet
When you have removed the bolts, you can now lift the toilet. Make sure you do not put much pressure on your back. The toilet is not a very heavy product, but not too light either. Lift it the way you feel comfortable.
Scrape The Wax
You have the closet flange exposed. Now, time for scraping the wax. You might need to heat the wax a little to do it comfortably. But we will suggest you not to use heat and create a mess. Instead, try harder to scrape the wax with a scraper only. Maximum of times the wax could be removed with hands alone. So, heads up about wearing gloves. Clean the wax from beneath the toilet as well if there is any.
Installing The Seal
You will notice two bolts sticking out of the flange. Just put the spacer or the seal directly, depending on which waxless toilet seal you are using. If the flange is below the floor, you will need a spacer, extension, might require stacking of seals as well. If it's above or even with the floor, then you might not need the extension. Strictly follow the user manual.
Reinstall The Toilet
Again lift the toilet and place it over the bolts. Here you might struggle a bit. Very rarely, you could fit the toilet to the seal and floor at the very first attempt. That is why waxless seals are so required.
In the case of the wax toilet seal, you have only one chance as any repositioning will ruin the wax, and you will have to repeat the whole process. But with a waxless toilet seal, you are allowed multiple attempts of repositioning. Try until the toilet fits well, and there is no gap. Otherwise, it will wobble.
Nuts And Bolts
If the bolts show up, you can just secure the toilet screwing the nuts and washer to the bolts. Do not do one at a time. For better fit work at both sides, bit by bit. And if the bolts are not showing up, you can very well use the bolt extensions and zero cut bolts that are available to avoid cutting the bolts to fit the toilet.
Our Suggestion
Our suggestion will always be to buy a toilet seal after proper measurement and knowing the type and position of your flange. Otherwise, you will struggle to fit the toilet to the floor.
Conclusion
As you now know that there are two types of toilet seals, wax and waxless. There are 80% chances for your toilet to have a wax toilet seal because it was used for a very long time. It is old tech, quite a mess, and could resist water well, though not as well as the waxless seal.
Waxless toilet seals are the latest technology. It is easy to replace, lasts long, and mess-free. So, if you have a wax toilet seal, it is time to replace it with the Best waxless toilet seal. We suggest you touch and scrape the wax mess one last time to install a waxless seal so that you can relax for a long time.
Recommended Resources