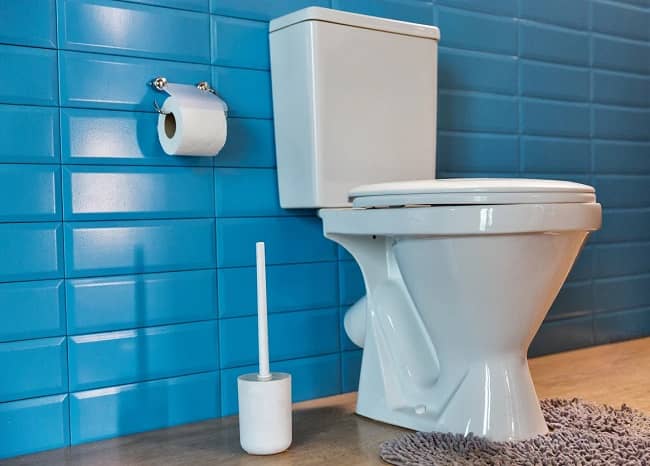 A low flow toilet with a poor flushing power is undoubtedly pretty frustrating for the users. Even though a low flow toilet apparently seems to consume less water. However, this is only partially true.
The fact is, with a low flow toilet, you won't be able to flush down everything in just one flush and may take several tries. This means it will take more than the normal quantity of water to flush a low flow toilet and let alone saving water.
If you have been experiencing the same issue and wondering if there is a way to resolve it, there are actually ways you can fix it. Before you can take any expert's assistance, there are many effective ways you can go about it. Further, calling in professionals can be pretty expensive.
We will share with you some effective methods, and we will try to keep them as simple as possible for you to quickly get the hang of these methods and put them into practice to break out of this situation.
Remove the Clogs in the toilet bowl
Clogs are very common in toilets. You can start by checking if there are any clogs in the toilet bowl or further down. The way to check this is by pouring a bucket of water into the toilet bowl. If it doesn't flush well, the chances are that there are some clogs in the toilet, which you could try removing using a plunger or a snake. However, if that's not the case, you could consider trying our next method.
Adjust the water level in the tank
You can remove the toilet tank and check if the water level is at par with the designated line, and if it is not, you must raise the tank float to the right height. If the problem is relating to the toilet tank's water level, this should resolve the issue. However, if it persists, you don't have to worry, and you can move on to our next method.
Remove the Clogs from the Flush holes
Sometimes the flush holes may also get clogged with mold or lime build-up over time, which may eventually deteriorate the flush power. In that case, you can try unclogging the holes with a small drill bit, bobby pin, or a coat hanger. Next, you could try flushing the toilet. If that doesn't work either, you could try out the next method.
Clean the Toilet with Bleach
Bleach can be pretty effective in cleaning up the toilet. However, to use Bleach cleaning, you must first turn off the water supply to the toilet and then put one gallon of bleach into the toilet bowl.
You must then leave it for about 15 minutes, and after that, you could flush the toilet. Next, you can turn the water supply on and flush it to see if that improves the flushing power, clearing out the blockages. If that doesn't work, you are still left with the last method.
Clean the Toilet with a Vinegar soak
Using a Vinegar soak is our last resort, and to make use of this method, you have to remove the rubber fill hose on the overflow top. Next, you could fit a tube inside the tank and a funnel at its end.
After that, you must pour a quart of vinegar into the tube all the way to the tank and leave it for a couple of hours. After that, try flushing the toilet and see if that improves the flushing power.
Considering getting a new toilet
If none of the methods seem to work, consider getting a new toilet, and one wise thing to do is buying a toilet with a large toilet tank. This helps the toilet with good flushing power over a sustained time.
Conclusion
We understand how problematic things can be with a low flow toilet. However, most people trying our methods should work. All the methods discussed in this post are pretty easy to follow.
We suggest you give them all a good try before calling in an expert or considering replacing your toilet. All the methods that we described in this post are pretty safe to try and are also pretty popular methods to fix this problem.